Swinton Bivouac
Enjoy life in the great outdoors
Romantic
Children
Hot tub
Dogs
Fishing
Groups
Swinton Bivouac enjoys a unique position on the edge of the moors on the Swinton Estate, surrounded by the glorious Yorkshire Dales. This is a glamping experience that appeals to families, walkers and those that that want to get back to nature. This is a place to relax, unwind and, and without power or wifi in most areas, switch off.
Accommodation

Tree Lodges
Our charming secluded tree-lodges are hidden away in woodland a five minute walk from the bivouac shop and cafe. They provide an intimate, truly authentic, rustic back to nature setting for your Yorkshire holiday.

The tree-lodges can sleep up to seven people (one king size double, one double & three singles). They come with gas-rings for cooking, hot water and bed-linen, however they are un-electrified, so pack wisely.

Meadow Yurts
A prominent hill-side location with a panoramic viewpoint of North Yorkshire. A short walk from the Bivouac shop and cafe is our small community of seven Meadow Yurts.

Meadow Yurts can sleep up to five people (one double and three singles). They come with a wood-burning stove to keep the Yurt warm. We also provide wood to fuel your fire, bed linen is also provided, but please note there is no electricity so please bring torches!

The Meadow Yurts are open between Easter and the end of October each year

Loft and Snug
On the first floor of our converted farmhouse, The Loft and The Snug at Swinton Bivouac are accessed by stairs up into, well, the loft!

The Loft is a large, airy room with plenty of space for three sets of wooden bunk beds and a double/twin bed, sleeping a maximum of eight people. There is also a private shower room with toilet.

The Snug is a separate bedroom, adjacent to The Loft, with a double/twin bed, guests can access the communal facilities via a private staircase. With a convenient interconnecting door The Snug can booked as a separate room sleeping two, or can be combined with The Loft to sleep a total of ten people.

We think The Loft and The Snug provide a great option for those who feel that the 'pull of the great outdoors' offered by a holiday in a tree lodge or meadow yurt but have a slightly different requirement.

So for those of you who feel they really can't exist without a reading light, perhaps The Loft and Snug provide the answer.

Things to do onsite and nearby

Bivouac at Druid's Temple is at the heart of the 20,000 acre Swinton Estate and in terms of the great outdoors there is unrivalled access to the rivers, woodland, moorland, reservoirs and dales in some of the most beautiful countryside in the U.K. The Druid's Temple is a very short walk from the Bivouac cafe bistro, and is a particularly quirky attraction. There are also numerous places of interest to visit in the local area.

The historic folly Druid's Temple and the surrounding woodland makes for a fantastic starting point for any number of excursions across the moorland, or an ideal location for a short stroll, drinking in the natural beauty of the forest and spectacular views. Nearby is Swinton Park is surrounded by 200 acres of landscaped parkland with woodland, lakes and gardens, where Bivouac guests can enjoy a morning coffee, lunch or afternoon tea.

Bordering on the Yorkshire Dales National Park, Bivouac is proud to be situated in the Nidderdale Area of Outstanding Natural Beauty, which is a striking blend of timeless landscapes and rich heritage. With idyllic Yorkshire villages dotted all over the dales you are never too far away from a local pub, perfect for a stop off point and perhaps a warming meal en route on any of the many walks that take you all over the countryside. Nidderdale is one of the closer dales to visit, with How Stean Gorge and Brimham Rocks featuring as popular attractions, whilst within the Estate the relatively unexplored Colsterdale offers excellent walking and climbing opportunities. If you follow the River Burn from there down to where it meets the River Ure, you will find yourself at the historic market town of Masham which is at the heart of Wensleydale.

The area is peaceful and quiet for birdwatching and there is no shortage of hilltops to get a good view of the surrounding dales. Sitting at the half way point of the Ripon Rowel, we are the perfect stop off point for a cup of tea and cake or an overnight stay. Only a 5 minute drive away is Hackfall, a spectacular woodland and walkers paradise on the banks of the River Ure. It has been landscaped to provide points of interest at every turn, with waterfalls, grottos, follies and even a fountain. It is always a spectacular place to go whether wet or bathed in glorious sunshine.

Our nearest town is Masham which is definitely worth a day trip (or two!). Home to two famous Yorkshire Breweries, Theakstons and Black Sheep, both have pub-style bars, guided tours on offer and shops. In addition to numerous public houses, Masham is a beautiful market town. On Saturdays and Wednesdays the central square fills with market stalls selling a variety of goods and food. Even if it is not possible to see it on a market day, the town still has a rural charm about it. It has several unique shops selling sweets and ice cream, as well as numerous tea rooms where weary visitors can refresh themselves with a hot cup of Yorkshire tea, and sample some of the many delicacies of this region.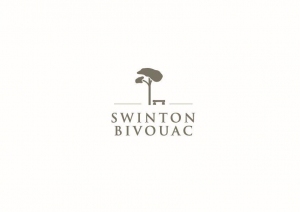 Get in touch
Swinton Bivouac
High Knowle Farm Ilton, Masham, HG4 4JZ
Our location